Ski mission up to Lake Angelus in 2014.
By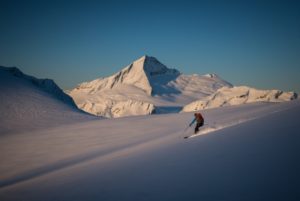 From Wanaka drive out past Treble Cone Ski Area up to Raspberry Creek.
Walk into Aspiring hut and hang a left up the Cascade Saddle track.
Give yourself a chance by getting an early start as it's likely to be very slow going on the upper North facing snow slopes.
Enjoy the fun ski down to the obvious trough/trench on the other side of the ridge and tour across the flat, past Cascade Saddle and up the Plunket Dome Ridge. Continue reading 'Cascade Saddle – Upper Dart Glacier'»
By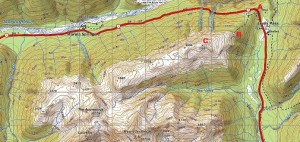 Lewis pass tops offer a classic Kiwi mixed tramping and ski touring experience.
This area is on the main divide and gets its snow from the westerly quarter. Often early season storms from the SW can miss the Canterbury ranges further east but might put a good cover on the main divide. In a case such as this it's worth the drive from Christchurch just for something different.
By